Have you ever wondered why some people struggle to achieve the kind of Wealth, Health, Happiness and Success that they truly deserve in life!
Well, the reason lies in the five pillars of happiness.
25 DAY HAPPINESS CHALLENGE
REPROGRAM YOUR LIFE
In this life transformational program, #1 Bestselling Author & India's leading Life Coach, Nilesh Goswami will be revealing the secrets to lead a happy, healthy, stress-free and successful life.
What to Expect?
✓ The Mind Perception Model
✓ How to Reprogram Your Mind to Unleash Your Hidden Potential
✓ Master the Money Mindset of Rich and Wealthy Persons
✓ Discover Your Life's Grand Purpose and Create Master-Plan to fulfil the Bigger Vision
✓ Mind-Shifts and Habits that Super Charge Your Performance and Career
✓ How to Build Unshakable Inner Peace and Unstoppable Resilience
✓ Learn to enjoy the juice of strong relationships
✓ The Effortless Game-Plan to a Fitter, Healthier and More Youthful You
✓ Knocking out Your Mental Blocks to Create Abundance in Health, Wealth and Happiness
Available in two languages: Hindi and English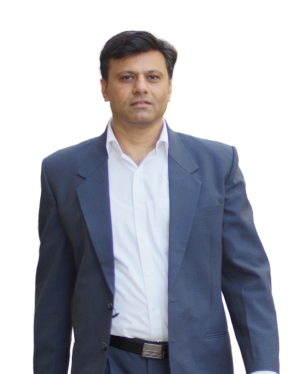 Nilesh Goswami is India's leading Happiness Rewiring Coach. He is a certified Stress Management Professional from ICSMP (International Council of Stress Management Professionals), Sydney, a Life Coach, and Memory Trainer. He is an ex Indian Engineering Services officer(IES), Electrical engineer and MBA (Gold Medallist). He is also a member of the International Stress Management Association (ISMA), India.
Nilesh is the author of **Amazon Bestseller "7 Secrets to Get Your Dream Life" **and has a rich experience of over 20 years and has worked with many organizations of repute. During these years, he has been helping people to come out of their life-related issues. This experience has given him a leading edge to understand and resolve the issues of his clients. He has been empowering people and organizations through his unique scientific methods of coaching and counselling.
What Others Say About This Program.....
Section Wise Details
Section 1: Understanding the mind perception model and Five Pillars of Happiness
In this section you'll learn about the five pillars of happiness. You'll also learn how does our mind perceive things and is responsible for various outcomes which affect these five pillars. In the upcoming sections, you will learn the techniques to strengthen these five pillars.
Section 2: Emotional Wellbeing
Emotions if not properly managed can create havoc in the life. One can even convert opportunities into crisis. Moreover, unmanaged emotions become the root cause of psychosomatic diseases. Here you will learn how to remove the patterns of painful past, handle anxiety, remove negative feelings, and learn to respond instead of react even in worst emotional situations.
Section 3: Physical Wellbeing
We get signals in our body prior to onset of any disease but either we ignore these patterns or we are not aware of them. In this section, you'll master this art of finding the disease patterns. Apart from this, you will learn how can past event be the reasons of diseases and how to correct the root cause to stay healthy. There will be exercises for changing the inner beliefs of diseases, and using the power of creative visualization to fasten the healing process.
Section 4: Financial Wellbeing
Money is one of the important energy in the life. Most of the time we have negative beliefs which actually repel money form us. Here, in this section, you will be creating empowering inner beliefs for wealth generation. You'll also learn power suggestions to attract money and learn the powerful techniques to activate your find to create wealth.
Section 5: Strong Relationships
Life is boring if we do not enjoy the juice of relationships. You'll learn how to program your subconscious mind for healthy and strong relationships. You will be learning the simple ways to keep your relationships intact and also the technique to establish rapport with people to create magical bonding.
Section 6: Social Wellbeing
Our social standing is an indication of the quality of life we are living. To create a strong social presence, one need to have a rock solid confidence and a high self esteem. Once you have achieved these objective, then you need to create blueprints of your goals and implant the patterns of success to achieve these goals.
FAQs
What is this course about?
This course is based on the power of the subconscious mind. By unleashing the unlimited power of your mind, you can excel in every sphere of life be it relationships, health, finances, success or career. You'll learn to lead a happy, healthy, successful and stress-free life.
When does the course start and finish?
The course starts now and never ends! It is a completely self-paced online course - you decide when you start and when you finish. You'll get instant access on payment.
How long do I have access to the course?
How does lifetime access sound? After enrolling, you have unlimited access to this course for as long as you like - across any and all devices you own.