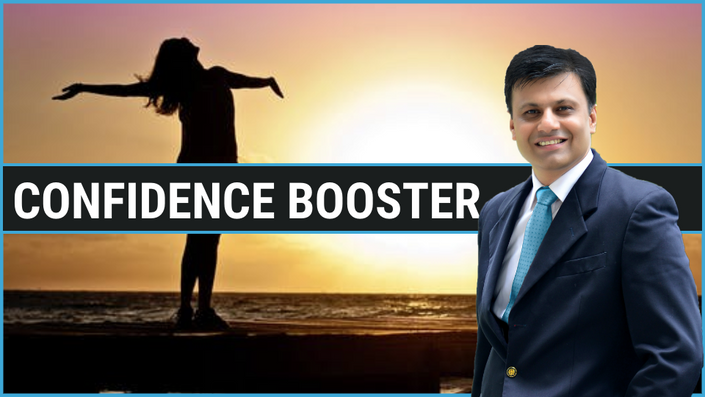 CONFIDENCE BOOSTER
7 Incredible Ways To Have Rock Solid Confidence
Let me ask you a question:
Do you feel nervousness or anxiety before doing something important or do you feel low most of the time?
Well, then this course is for you as you need to improve confidence. When you lack confidence you not only miss out the opportunities but also convert many opportunities into crisis.
But the good news is, you can improve your confidence level consciously. I have worked with many individuals to boost their confidence level and help them grow in life. I can help you too. If you want to make yourself productive, achieve your goals, fulfil your dreams and get what you desire, you need to have a rock solid confidence. I invite you to join my course - 7 Most Effective ways to Improve Confidence Using Mind Power.
I have specifically designed this course considering today's lifestyle and the need of the current generation. This course is not a theoretical course where you are bombarded with so much of the good things which you know that you should do but don't know how to do. Here, I'll be helping you how to do it yourself and you'll do it during the course itself. That means you'll start getting results during the course itself. I have divided this course into 7 videos and in each video, I will explain a unique and amazing technique which I'll make you do along with the video while I will be narrating the commands.
Once you are there for my course, you'll be learning these secret techniques which at present is limited to some successful and extraordinary persons only. Post completion of this course, you will be a totally different person-a better version of your present 'you'.
So join this course and get benefitted.
Stay confident, be healthy, keep growing
Your Instructor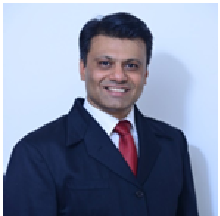 Nilesh Goswami is World's 1st NeuroAstrologer, India's leading Happiness Rewiring Coach and Online Business Strategy Expert
He is a certified Stress Management Professional from ICSMP (International Council of Stress Management Professionals), Sydney, NLP Master Coach, Memory Trainer and Astrologer( Jyotish Rishi from AIFAS). He is an ex Indian Engineering Services officer(IES), Electrical engineer and MBA (Gold Medallist). He is also a member of the International Stress Management Association (ISMA), India.
Nilesh is the author of **Amazon Bestseller "7 Secrets to Get Your Dream Life" **and has a rich experience of over 20 years and has worked with many organizations of repute. During these years, he has been helping people to come out of their life-related issues. This experience has given him a leading edge to understand and resolve the issues of his clients. He has been empowering people and organizations through his unique scientific methods of coaching and counselling.
Course Curriculum
Day 1
Available in days
days after you enroll
Day 2
Available in days
days after you enroll
Day 3
Available in days
days after you enroll