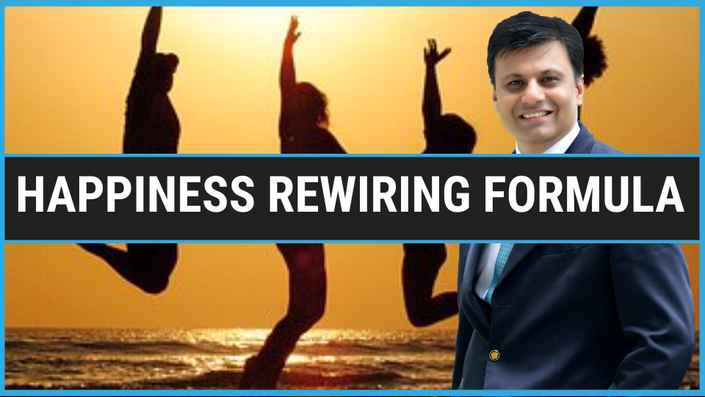 HAPPINESS REWIRING FORMULA
3 STEP FORMULA TO OPEN THE DOORS OF HAPPINESS AND ABUNDANCE
Course Description
If you think that life is hard and painful, and you are here to suffer and compromise, it will become reality.
Lord Buddha says, " You will become what you think".

Lets then manifest only what we want. Learn the secret of true happiness using my unique 3 step Happiness Rewiring Formula - an ultimate blend of subconscious mind Reimprinting, meditation, mindfulness and law of attraction.
What to Expect?
In these 3 days, you will learn:
✓ How is our inner reality (the objective experience) responsible for happiness or unhappiness?
✓ How to explore the intense desires and find the purpose in life?
✓ How to get rid of negativity and create powerful inner beliefs for positivity?
✓ The power of Now - to remain stress-free and balance
✓ Improve your cognitive quotient
✓ How to make yourself bigger than any problem?
✓ How to implant the patterns of success and happiness in mind
Get 3 Online Courses FREE along with this course:
Meditational Rejuvenation

7 Most Effective Ways of Improving Confidence

How to Improve Your Mood in 10 Minutes?

What More?
Get Free access to my Bestseller ebook " 7 Secrets to Get Your Dream Life"
Get ready to start your journey to unlimited happiness.
PS: The results are not typical and vary from person to person. This formula has worked for me and I am sure if you implement this with an open mind and belief, it has the potential to change your life for good.

Your Instructor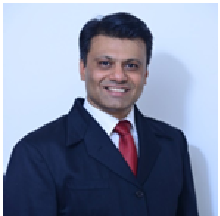 Nilesh Goswami is World's 1st NeuroAstrologer, India's leading Happiness Rewiring Coach and Online Business Strategy Expert
He is a certified Stress Management Professional from ICSMP (International Council of Stress Management Professionals), Sydney, NLP Master Coach, Memory Trainer and Astrologer( Jyotish Rishi from AIFAS). He is an ex Indian Engineering Services officer(IES), Electrical engineer and MBA (Gold Medallist). He is also a member of the International Stress Management Association (ISMA), India.
Nilesh is the author of **Amazon Bestseller "7 Secrets to Get Your Dream Life" **and has a rich experience of over 20 years and has worked with many organizations of repute. During these years, he has been helping people to come out of their life-related issues. This experience has given him a leading edge to understand and resolve the issues of his clients. He has been empowering people and organizations through his unique scientific methods of coaching and counselling.