UNLEASH THE POWER OF YOUR SUBCONSCIOUS TO FULFILL YOUR DREAMS
LEARN COMPLETE NLP IN ONE GO
Master The Subconscious Mind
THE ALL POWERFUL ONLINE NLP PROGRAM
Learn At Your Convenient Time And Place
Many issues in our life prevent us from achieving our best in life. These issues can be related to past in form of painful memories/experiences, present issues such as financial problems, health problem, relationship problem etc, or uncertainty of future. These issues shake our confidence, reduce motivation and affect productivity/efficiency. Some of us are even not able to see the future. These conditions affect our health also. By reprogramming the software in the mind, we can change these patterns of anxiety, stress, fears, phobias, failures, diseases etc to achieve success, happiness, improved productivity, better relationships and a bright and beautiful future.
WHO IS THIS FOR?
If you are a coach, counsellor, healer, trainer, psychologist, hypnotist, professional or even an individual who want to start fresh or take your Coaching career to the next level, then this program is for you.
KEY HIGHLIGHTS
✅ Learn Complete NLP in the most simplified and easy way
✅ Master the techniques to conduct effective seminars
✅ Learn the counselling techniques 
✅ Blend NLP techniques to your existing coaching business to take it to the next level
✅ Learn to customise your own program
Certificate at the end of the program
WHAT YOU'LL LEARN


✅
Break limiting beliefs
✅
Build new patterns of new possibilities and opportunities
✅
Build powerful subconscious imprints for health and happiness
✅
Erase unwanted subconscious imprints of negativity
✅
Manage your emotions and relationships better
 

✅

Create a bright and compelling future
✅
Transform inner sub identity
✅
Improved Personal Effectiveness
✅
Explore your hidden subconscious values that define your inner focus of attraction of health, wealth and happiness
NILESH GOSWAMI
Nilesh Goswami is India's leading Happiness Rewiring Coach. He is a certified Stress Management Professional from ICSMP (International Council of Stress Management Professionals), Sydney, a Life Coach, and Memory Trainer. He is an ex Indian Engineering Services officer(IES), Electrical engineer and MBA (Gold Medallist). He is also a member of the International Stress Management Association (ISMA), India.
Nilesh is the author of **Amazon Bestseller "7 Secrets to Get Your Dream Life" **and has a rich experience of over 20 years and has worked with many organizations of repute. During these years, he has been helping people to come out of their life-related issues. This experience has given him a leading edge to understand and resolve the issues of his clients. He has been empowering people and organizations through his unique scientific methods of coaching and counselling.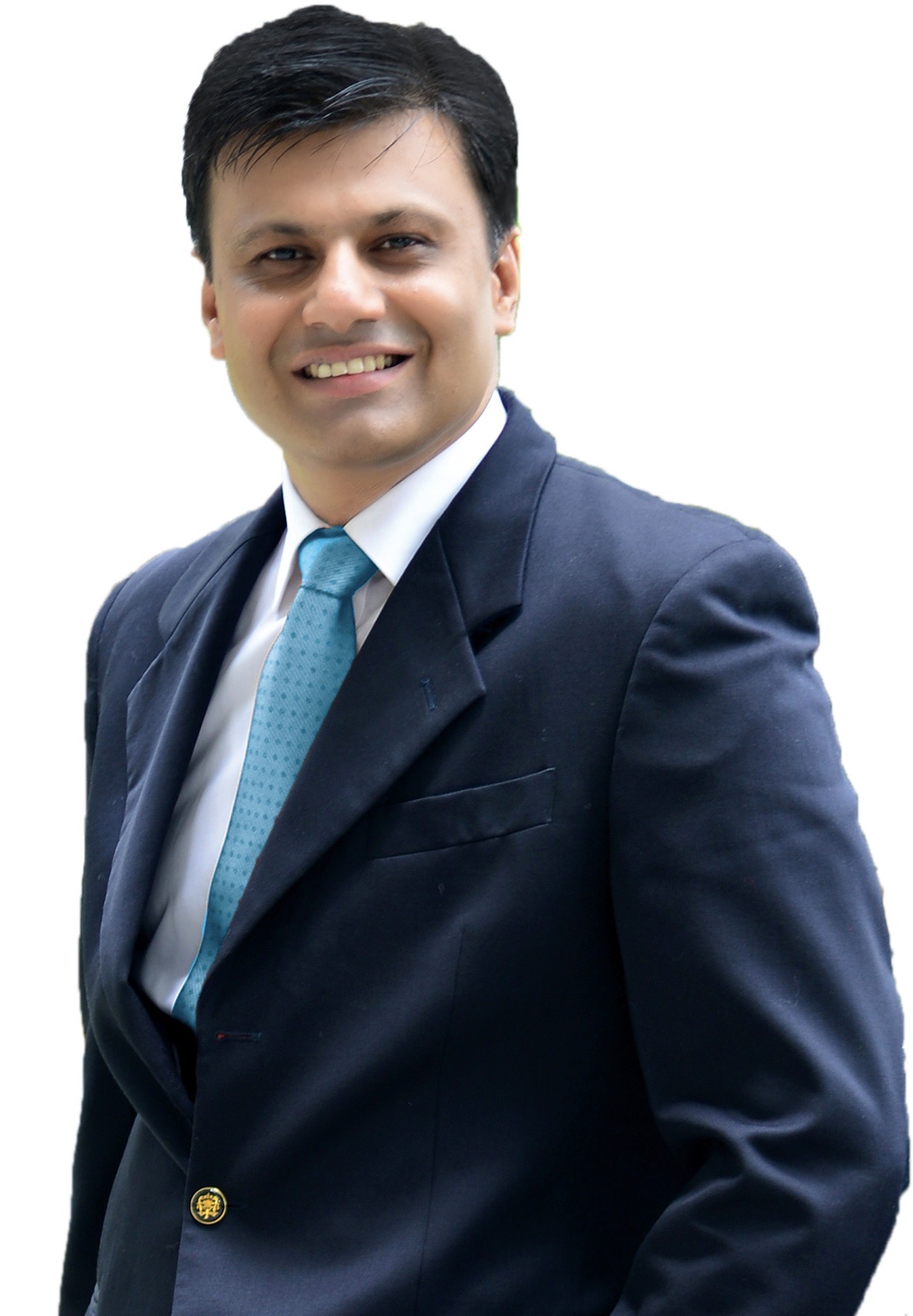 Register Now to unlock Free Gifts worth INR 2,08,992
GIFT #1 – 20 RECORDED COMMANDS OF NLP(WORTH INR 19999)
GIFT #2 – DETAILED STRESS PROFILE WITH ANALYSIS (WORTH INR 9999)
GIFT #3 – REJUVENATIONAL MEDITATIONS (WORTH INR 7999)
GIFT #4 – CONFIDENCE BOOSTER (WORTH INR 4999)
GIFT #5 – BECOME A MONEY MAGNET(WORTH INR 9999)
GIFT #6 – 5 DAY ONLINE MEMORY AND MIND TUNING (WORTH INR 5999)
GIFT #7 – TRAINER'S PACK – COUNSELLING MASTERY, SEMINAR MASTERY, WORKSHOP MASTERY,            AUTOPILOT BUSINESS BLUEPRINT (WORTH INR 79999)
GIFT #8 – 6 MONTH ONLINE LIVE MENTORSHIP PROGRAM - POST PROGRAM FORTNIGHTLY SESSIONS FOR 6 MONTHS- TOTAL 12 SESSIONS(WORTH INR 69999)
TOPICS COVERED
1 Introduction: What is NLP? What are the presuppositions of NLP?
2 State: How is the state of mind created and how is it related to our outcomes?
3 Sub- Modalities: understand the visual, auditory and kinesthetic submodalities
4 Representational System: Know the prefered thinking system and master the art of communication
5 Outcomes: How to set positive outcomes to achieve the goals
6 Neurological Alignment: Build resources and congruence among all the neurological levels
7 Perceptual positions: Understanding point of view for problem-solving
8 Meta-Models: Master the precision questioning
9 Hypnotic Language: Learn the Milton model to create trance; a state of consciousness with an internal focus of attention.
10 Rapport: Learn to create bonding at an unconscious level.
11 Anchoring: Learn to create, collapse and chaining the anchors
12 Meta Programs: Learn metaprograms which from a part of unconscious communication
13 Reframing: Change the way you perceive an event and hence change its meaning.
14 Strategies: Understand the sequence of representations to achieve an outcome
15 Time Line: Create a bright and compelling future
EXERCISES
1 Eliminating Past Painful Memories
2 Circle of Excellence
3 Protecting from hurt (Create a sense of Dissociation)
4 Muting inner critical voice
5 Handling feelings
6 Utilizing the Sub-modalities Distinctions (Contrastive Analysis Technique)
7 Parts Integration (Visual Squash); Resolving Internal Conflict
8 Eye Movement Integration
9 Visual/Kinesthetic Dissociation (Re-imprinting/Decision Destroyer)
10 Fast Phobia Technique
11 Create the Blue Print of The Most Wonderful Life
12 Disney Creative Strategy
13 Creating Compelling Future
14 Self-Transformation @ Swiss Pattern
Limited Seats Available. Reserve Your Seat Today!

WHAT PEOPLE SAY ABOUT THE PROGRAM